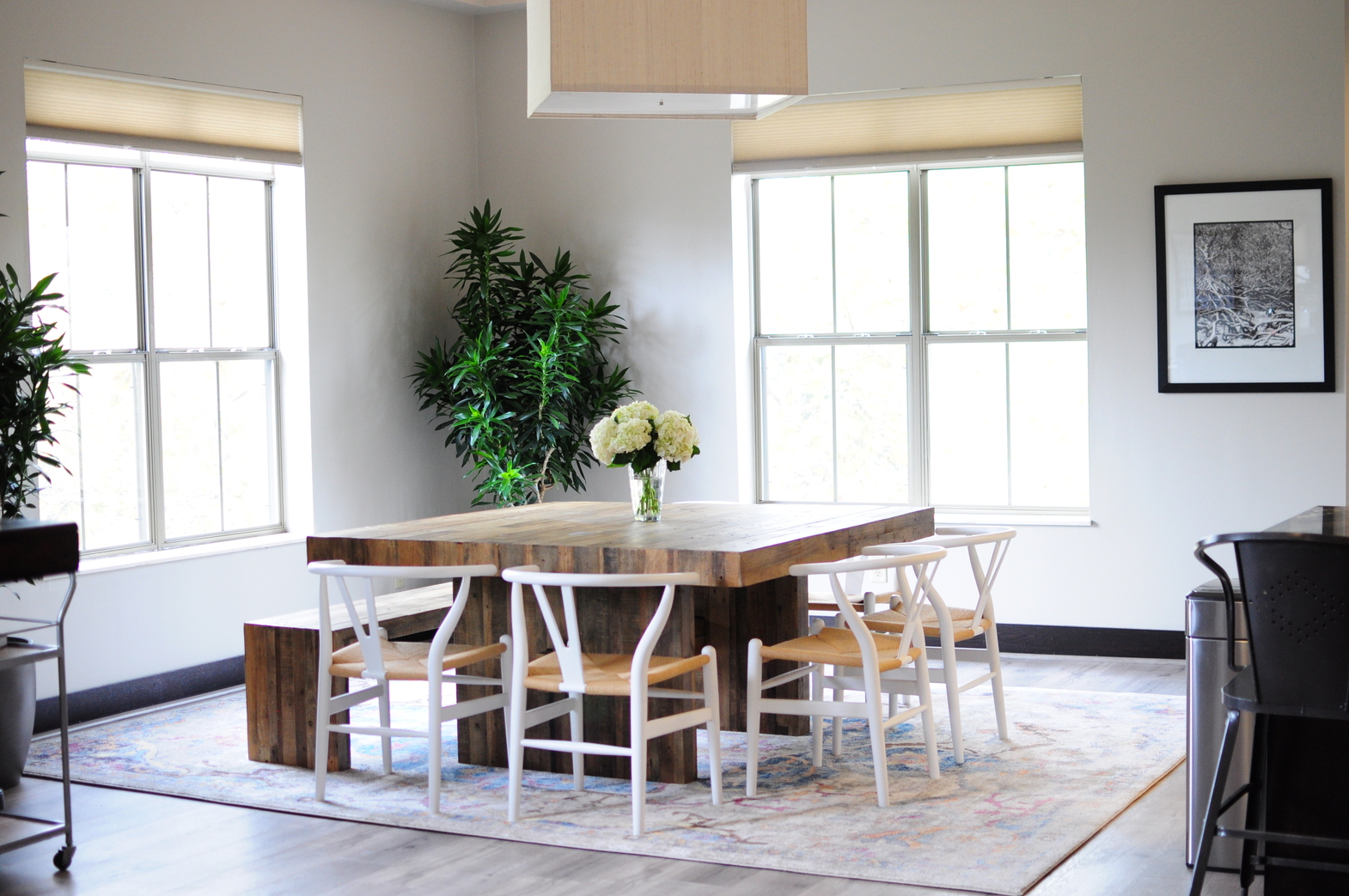 A few months ago, Client L came to me with a common dilemma.  She and her boyfriend had just moved in together, and it was time to decide how to decorate their new place.  They had different styles, but both agreed it was time to make some decisions so they could get settled into their home.  Her style was eclectic (rustic, industrial, and glam), while his style was masculine.  And so our adventure of meshing styles began!
They were renting a beautiful open floor plan condo and needed help decorating all of the common areas, about 1,300 square feet.  They really wanted the space to feel like both of them, be conducive to entertaining, and have a designated area for working from home.
We started with the dining room and decided to make the adjacent open space an entertaining area.
BEFORE
E-DESIGN
It was a large space, so we went with seating for 8 in the dining area.  We selected a gorgeous square reclaimed wood table, accompanied by modern wishbone chairs and a chic transitional area rug.
For the entertaining area, a bar was a must, so we created the ultimate bar, outfitted with an industrial liquor cabinet and cozy seating area.
AFTER
We just love how everything came together!
If you've got the same dilemma, let us know, and we can help with an on-site consultation and/or e-design!
GET THE LOOK
xx,
P.S. Stay tuned for the living room and home office reveals soon!