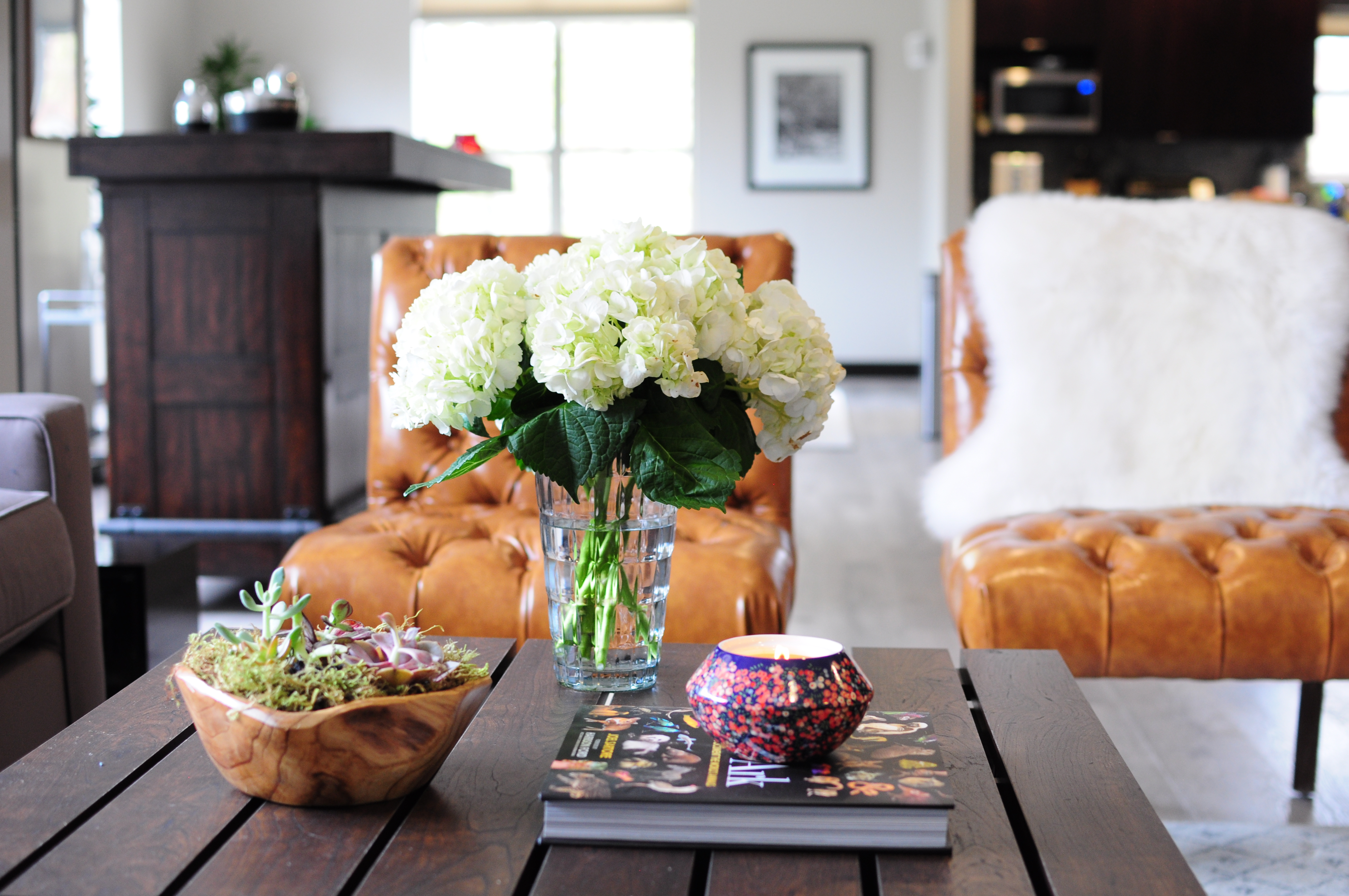 Today I'm excited to share the next room in the Eclectic Glam Condo Reveal: The Living Room!  If you missed the dining room and entertaining area reveal, this is the beautiful open floor plan condo of Client L and her boyfriend.  They just moved in together and have different styles, hers being eclectic (rustic, industrial, and glam), and his being masculine. We worked together to blend their styles and create a space that finally felt like their home together.  Here's a look at the living room!
BEFORE
E-DESIGN
They wanted a space with a lot of seating for entertaining, so we went with a modern sectional sofa and pair of tufted leather accent chairs.  They both work from home, so this walnut coffee table provides plenty of storage for extra cords, notebooks, folders, etc.  We added a touch of feminine glam with a blush round velvet pillow and sheepskin rug, as well as eclectic interest with macrame pillows and a Moroccan trellis rug.
AFTER
Winter is coming!  Extra throws are stored away perfectly in this beachcomber basket, a personal favorite of mine!
Last but not least, we'll be sharing the home office soon.  Hope you'll check it out!
GET THE LOOK
xx,