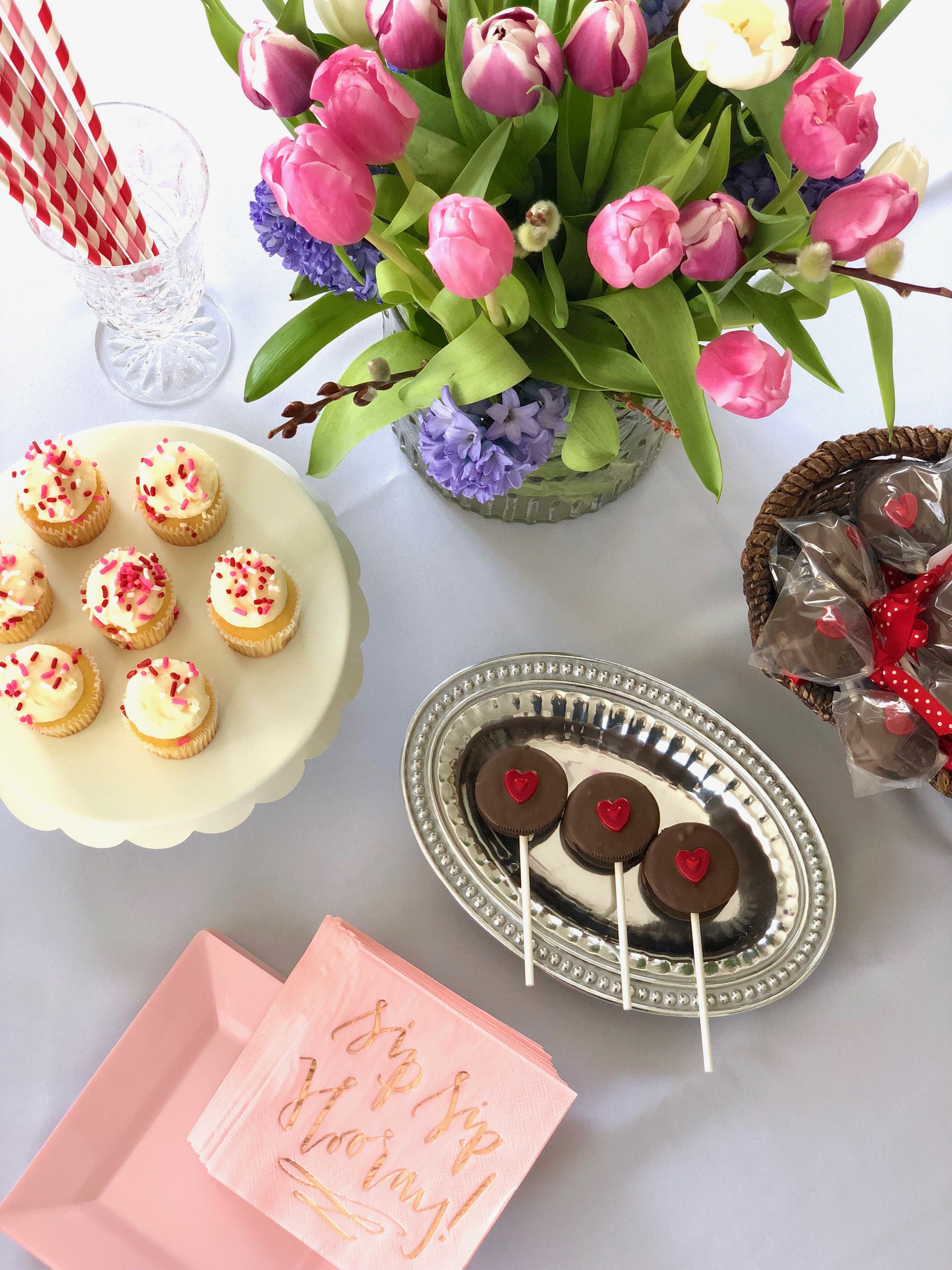 Happy Friday!  Today I'm sharing the Valentine's Day treats we're making for Raleigh's party next week.  They are super yummy and easy to make.  I made a Christmas version for a cookie exchange a couple months ago, and they were a hit!
Ingredients
Double Stuf Oreos are great with any type of Candy Melts.  My favorites are Double Stuf Oreos with Light Cocoa Candy Melts and Birthday Cake Oreos with White Candy Melts.
Packaging
Ribbon or Twist Ties
Gift Tags
Pen or Marker
Directions
Gently poke the Oreos with the lollipop sticks.  Place on wax paper or plate.
Heat the candy melts as directed on the packaging, stirring as needed.
Dip the Oreos into the candy melts halfway or more and then place on wax paper or plate.  Place sprinkles on top while Candy Melts are still melted.
Let them harden and serve or package!
I hope everyone has a Happy Galentine's and Valentine's Day, whatever you have planned!
xx,